Digital Marketing for
Doctors
If you run a clinic or a medical practice, you can bring in more patients and get more exposure by executing a proper digital marketing strategy.
Growing your medical practice is probably at the top of your to-do list if you're a physician or you've just opened up a new medical facility. Though the world of marketing is incredibly competitive, the good news is there are simple and practical ways for you to draw in more patients effectively—despite the competition. One of the best choices you can make to grow your medical business is to invest in digital marketing.
What Does Digital Marketing
Mean for Physicians?
The marketing space is changing rapidly and there's no doubt that building an online presence is now essential for any marketing strategy. With over 60% of patients running a search before booking an appointment, and 5% of all Google queries being health-related, a pressing question arises.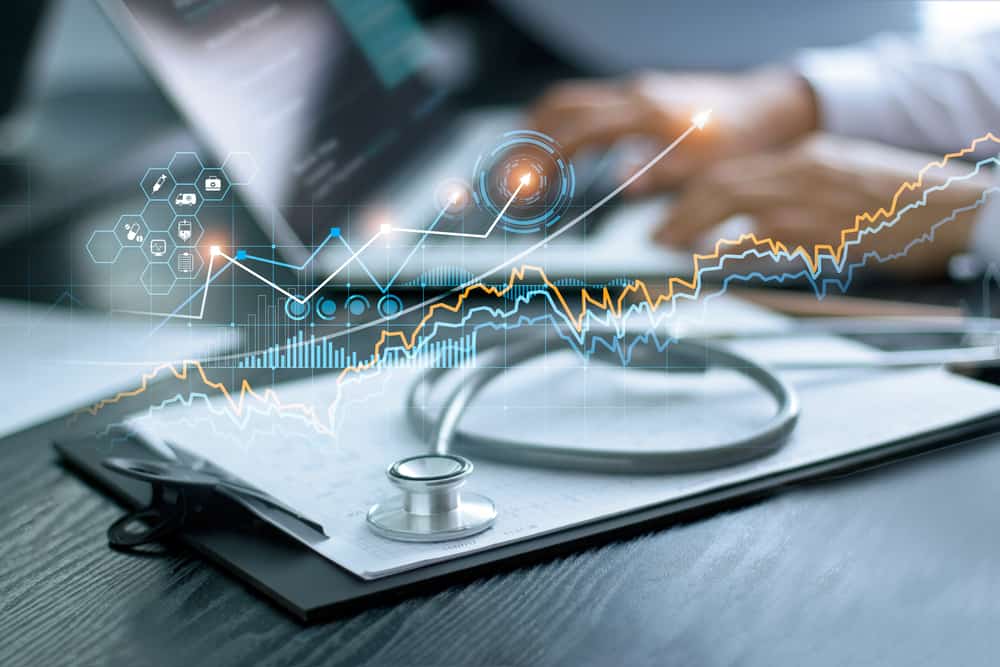 How do you make sure your website comes up when potential patients run their search?

The answer lies in the execution of a comprehensive medical digital marketing strategy. To maximize conversions and attract more patients, you need to execute the right digital marketing strategies and you need to be prepared beforehand with a comprehensive website that provides the best possible user experience.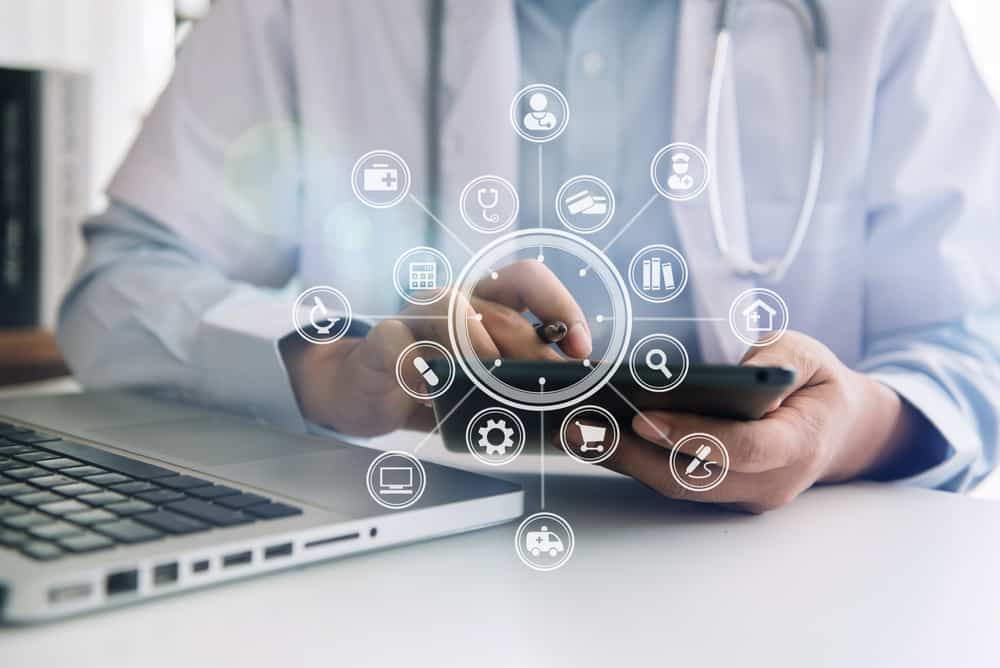 What Should be Included in a
Digital Medical Marketing Plan?
Nearly all industries have turned to the internet to help them bring in more clients, and the medical field is no exception. If you're a physician, you can attract more patients by building an online presence and executing a professional digital marketing plan. However, simply putting up a website with good content is not enough. You need to carry out proper on-page and off-page search engine optimization (SEO)and search engine marketing (SEM) if you want to get the most benefit possible.
Just like you would visit a doctor for a medical issue or a lawyer for a legal issue, you need to entrust your website concerns to a professional team of web development experts. Leaving the updating and cybersecurity to the professionals is the best way to ensure your website continues to run smoothly so your traffic flow is not affected, and your users don't experience a decline in their UX.
Some integral aspects of a successful medical digital marketing strategy include:
A Responsive Website
The first impression your audience will gain about your practice is from your website design. Not only is the aesthetic appeal of your website important, but its functionality and responsive design are also important. The easier your website is to use, the easier it will be for your patients to contact you.
Comprehensive Content
From educational blogs to explanatory videos, you need to put up as much relevant medical content as possible to grow your website. Putting up content also helps build trust with your patients and improves their perception of your skills and competence. A content marketing plan will help you create the most relevant and trending content, so your practice gets the exposure it needs to grow to the next level.
On-Page and Off-Page SEO
Your website needs to be optimized for Google, so your content is easily searchable and new patients are directed to your clinic when they search up relevant queries. On-Page and Off-Page SEO carried out by our marketing specialists can help you achieve this goal.
With the right SEO techniques, your website will become visible to your targeted audience whenever they search up a related question or inquiry.
Patient Reviews
An overwhelming majority of patients, (94%), use online reviews to evaluate physicians. Collecting patient reviews and showcasing them on your website and social media channels is another digital marketing strategy that improves your image and helps build trust with your potential future patients.
Use Our Digital Marketing Expertise to
Increase Your Revenue and Grow Your Medical Practice
Marketing for doctors' offices is unique from other disciplines because of the sensitive nature of the relationship between a doctor and their patient. At Driven-Digital. We understand the importance of this dynamic and we make sure to curate content and execute our plan based on the voice of compassion and care you wish to convey to your patients.
Get in touch without the team today to learn more about how we can help you expand your medical practice through digital marketing.
Digital Marketing for Doctors
Let's Get Your Projects Started!
"If I could give more than 5 stars, I would! Giuseppe and his staff have been an unbelievable blessing! The team is professional, patient, organized, brilliant and ALWAYS ready to go over and above. They listen to us as a client and then take our ideas to the next level of fruition! They have exceeded our expectations and delivered an amazing product and surpassed our goals for lead generation. Having worked with many companies in the past, I will NEVER look elsewhere for my website development, online presence, SEO needs, lead generation, marketing, design....Giuseppe and his team are the best one stop shop and his team's communication is stellar. He never stops working and truly cares about his clients. I have the utmost confidence in him as a businessman and have enjoyed the ride so much I now consider him a friend. Call him. BEST CALL YOU WILL MAKE TODAY!"
Giuseppe and his team have taken my business to the next level. Very attentive and proactive in optimizing my website. I've tripled the number of patients since working with him and his team.
I had a great experience with Driven Digital. They understand digital marketing very well at a reasonable monthly plan. I've been working with them for 4 months now and they've been able to help me rank in first place for about 5 valuable keywords for my business. Top-notch content, website performance enhancements, and service. I'd recommend them.